Watson I miss you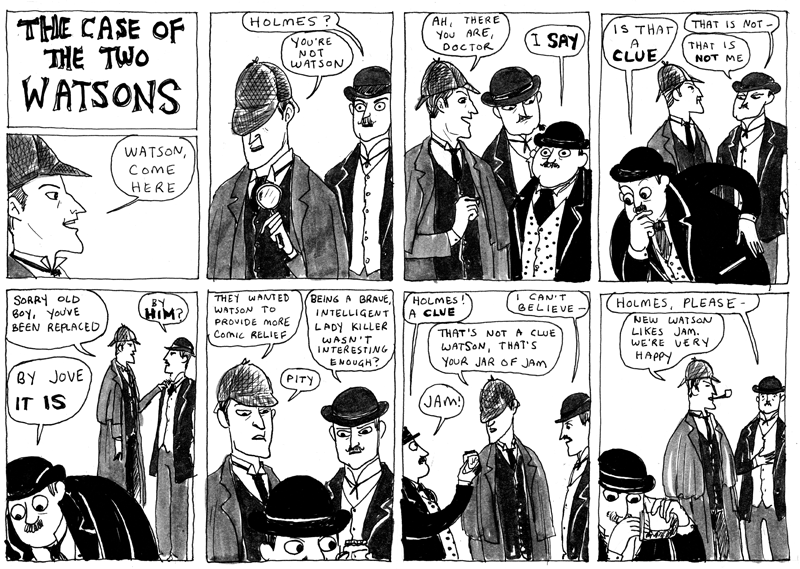 This year, Jeremy and Emily read the entire Holmes series and our house was Holmesed-out. I've only read Hound of the Baskervilles myself, but it's fairly well known that Doctor Watson gets a bad hand in a lot of on-screen portrayals and parodies, and more than a few people have a mental image of him as a fat old dodderer. Unfair!
Also check it out
My friend Dustin is finally
putting some of his drawings and animations online
, I love his drawings the best of all!
Comments {200}