Lil' Nephew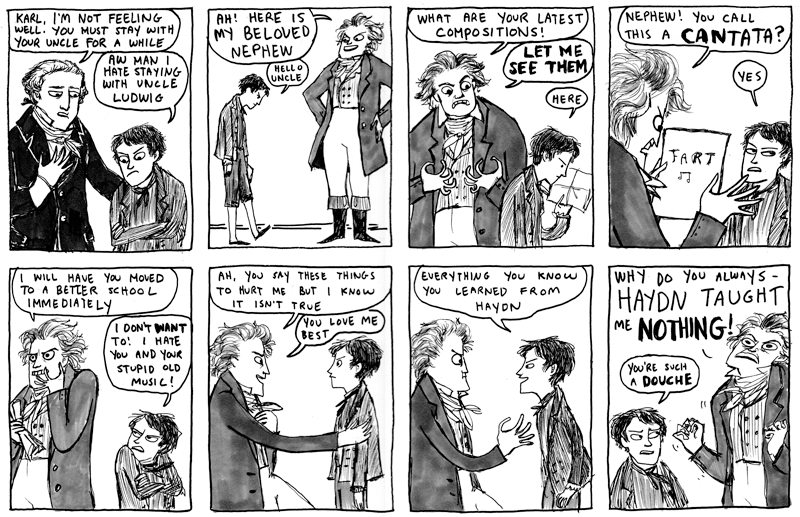 I enjoy both Beethoven's ego and his temper.
Man, you tear a kid from his mother after his father dies, call her a whore in public, force the kid into music when he has neither talent nor desire for it and he doesn't like you? What a brat!
You all know I am going to be at the
Alternative Press Expo
in San Francisco this weekend, right? You can find me at table #440 with the lovely and talented
Dylan Meconis
, but just to be sure,
here is a map of the APE floor showing where I will be!
Comments {75}