A Book By its Gorey Cover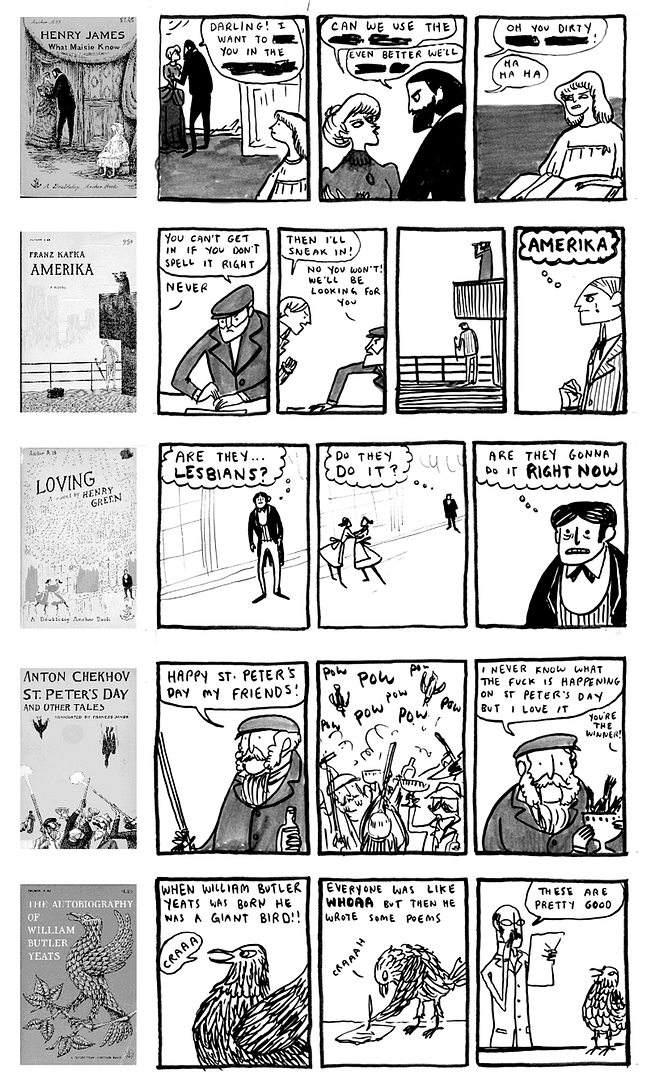 I saw a collection of Edward Gorey book covers online and thought I'd give a go at drawing them up, now you don't have to read them! Maybe I will do more, they are pretty fun times.
I am going to do a little art piece for the yearly auction
The Sweetest Little Thing,
but what? Hmm, hmm.
Comments {130}