A Book By its Gorey Cover Pt 2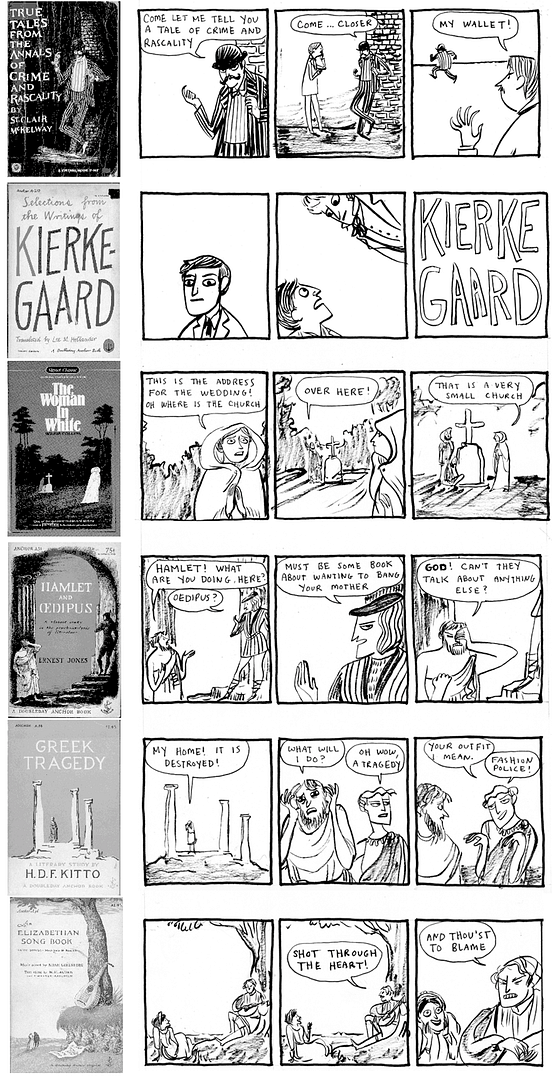 (Whoops, I'm sorry everyone!! I went to make an edit and I deleted this livejournal post by mistake. So here it is again! Thanks to everyone who left such nice comments, I am sorry I didn't get to answer more before I messed up)
As for the comic: part one was so much fun, who could resist more?
Other news: You remember
this comic?
Check out what
Aaron Kaplan has made
!
This was the edit I was making: My friends, I know it's "thou'rt," this is a comic well known for lack of punctuation among other things and believe me, it's on purpose. Just tryin' to be funny, just doin' my job.
Comments {121}