Hero Comics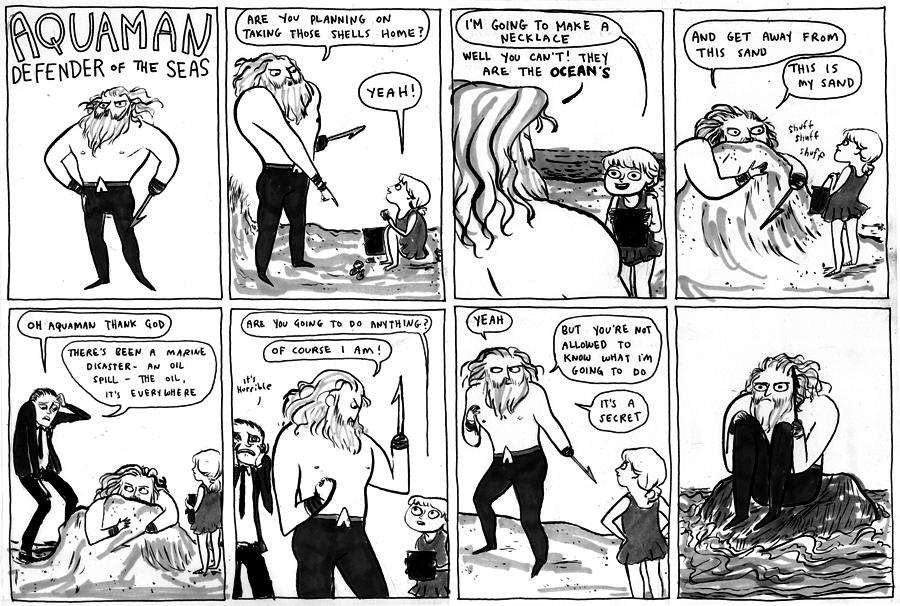 As new as I am to learning about superheroes, everything that is well known to everyone else - like the fact that Aquaman is regarded as kind of lame - is new and hilarious. I read a bit about Aquaman growing a beard and having a harpoon hand and living in a cave and talking to spirits or something, and thought, how can anyone not like this guy? This crazy dude living under the water. Anyway that is the only version of Aquaman that I am really into.
I'd like to direct your attention to John Allison's comic,
Bad Machinery
. Maybe you are already aware of it! It's been on the go for a little while, but recently finished its first storyline. If you haven't gotten into it yet, I think reading the first story will be a solid introduction, I think it is a fine comic.
I am in Portland right now, for the
Stumptown Comics Festival
. Tonight (Friday) is the west coast version of the event
Drink and Draw Like A Lady
. I will be at this too! Maybe I will see you at these things. I hope so.
Comments {101}