Guest comic - Jess Fink (Darwin)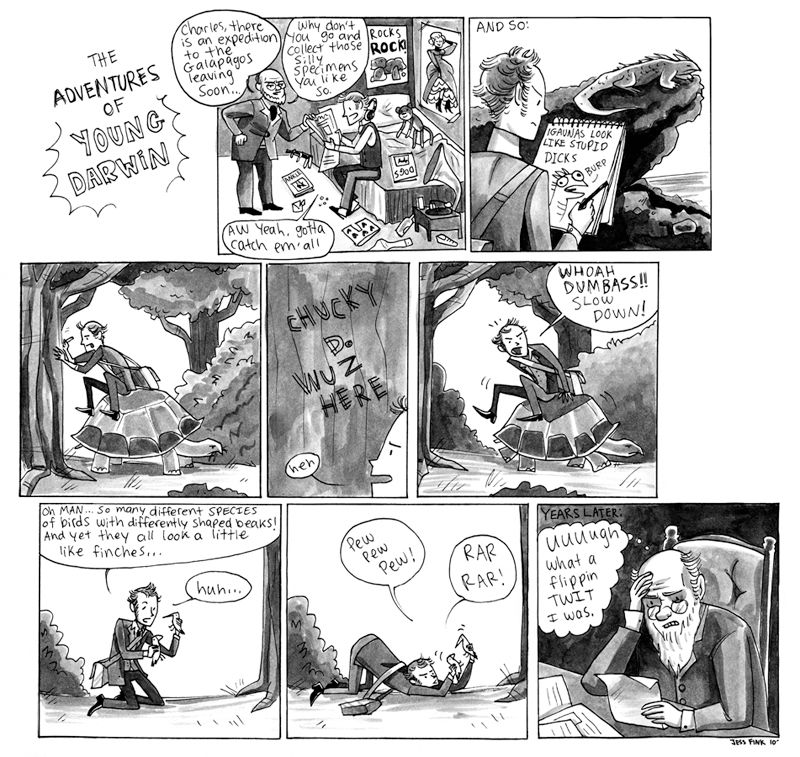 Today I bring you a gift in the form of a guest comic from Jess Fink! Taking that Darwinian path of guest comic evolution. I'm working on something else, something.. Marvel-ous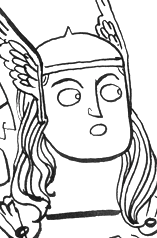 Surprise! I just love drawing for
Strange Tales
, it's such a fun anthology. This story is written by a friend of mine and someone you are likely a fan of, wait and see!
But enough of that. Let me tell you about Jess Fink.
Jess
was one of the first friends I made making comics, and I feel very lucky for it. I wish her talent was as infectious as her good humor and enthusiasm. I want to show you where to find her on this dang old internet, because there are a few places! Like easter eggs and pokemon, gotta catch em all.
Recently, she launched a
comics website
with journal comics, hourlies and a lot of hot Jean Luc Picards. No one knows Sexy Picard better than Jess, and speaking of sexy:
You may know her as well from her erotic Victorian comic
Chester 5000 XYV
, a charmer of a story (but not for the kiddies!).
Quite soon, Jess will have a comic published with Top Shelf that I am pretty excited about called
We Can Fix It
, a time travel memoir, you can see a preview
here
.
Not related to comics, there is an
Etsy shop
worth your perusal- I get very happy when I see people rocking Roller Girl and Picard earrings at comic shows.
You can catch her on
twitter
, and follow her on
livejournal
, I do both of these things and look how happy I am! Damn happy, a happy woman.
In closing: Jess Fink, my dear talented friend, has too many gol darn websites.
In MY other news, new items keep coming to the store! Check back soon,
right here
. The onesies are coming up next, so cute!
Comments {53}