Rulers of Mexico
A little Mexican history for you this time, which I have promised to a lady named Beatriz for some time. Hello, Beatriz!
In the regular world, Maximilian would be a bad guy, but you really want to like the fella. As far as puppet rulers go, he may be in a club of his own for wanting to do a good job. If you want your country run by Don Quixote that is.
Juarez is a similarly tough nut to crack, but I suppose coming from Poverty to President and trying to save your country from a European takeover will make a man a bit serious about the whole thing.
Maybe together they could have governed the country like some sort of ultimate odd couple.
In totally unrelated news, there's a new shirt in the store! It's babies babies babies babies. This shirt is especially handy for everyone you know.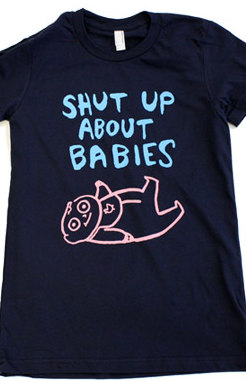 Babies for summer, all summer!
Comments {68}