Foundin Fathas
Kite flyin' Ben Franklin didn't get a shirt, so I made him a comic.
Now, it is true that sometimes bunglers are elected into government, just as this 100% accurate depiction suggests in 100% truthful recollection of events. But America, I was in Chicago on Tuesday to see the coronation of your new prince, and what a hopeful thing that was! Not that I could see anything in the crowd because of my gnome like height, but when I lifted my camera I could get a shot of the jumbotron.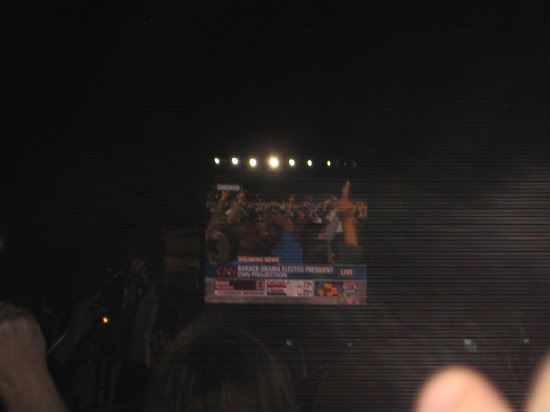 Yes children, I will say to my children someday, mommy saw the top of the jumbotron that fateful night in America. Later she bought some apple juice, oh, AMERICA!
Comments {116}