To say nothing of a skin disease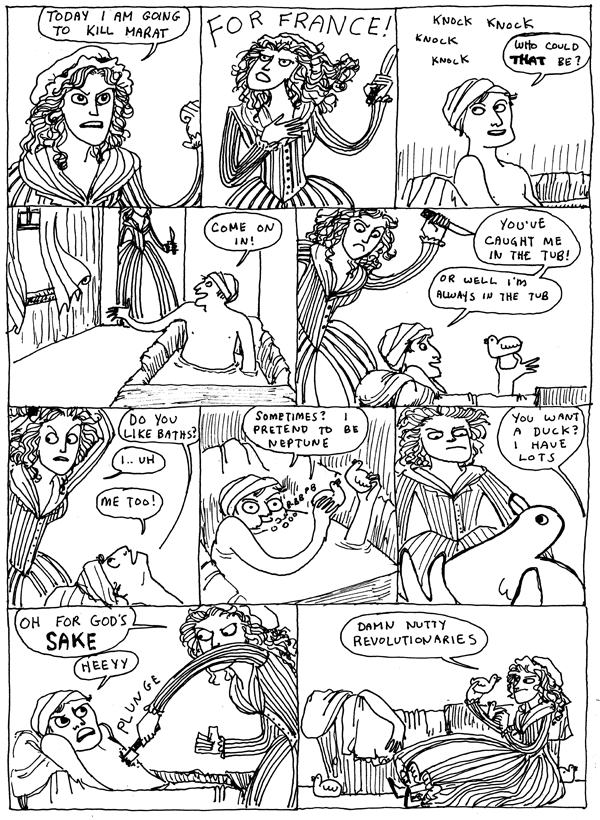 Medicine bath or not, there may be something amusing about a man who sits in a bathtub all day. Also, an open door policy while you are sitting around half naked during the French Revolution? Bad idea, bad idea. The unnamed lady is, naturally, Charlotte Corday.
Oh yeah! For anyone who wants a brief run through of the Revolution,
here is a Robespierre-heavy 90 minute history channel something-or-other on youtube!
Did I ever tell you I love finding stuff on youtube? Look,
Cromwell!
Gotta watch that!
and
store!
Thought I would forget did you (I almost did)
Comments {162}