Drawings and Talkings
I've been sketching wonder woman, is it because I see Watchmen posters everywhere I go and my mind is riddled with superheroes? Oh I forgot her bracelets.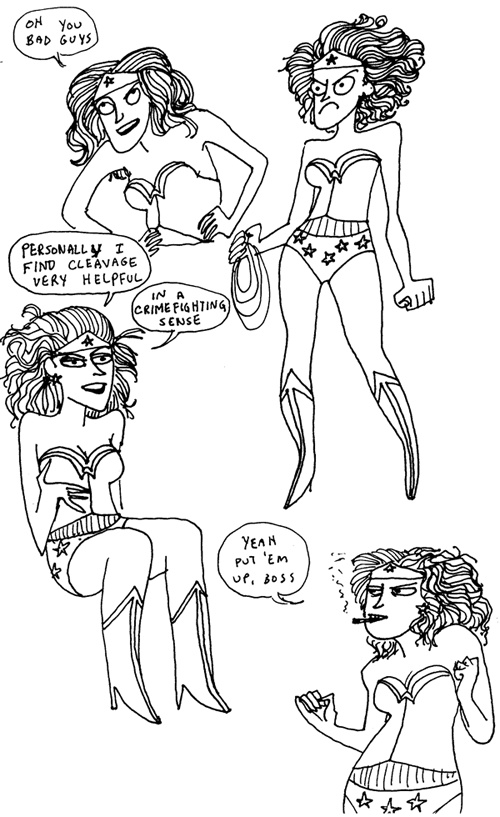 I've also been drawing ladies in a riding habits, I find those garments really interesting!
And Peter the Great? Maybe I will put more of him up later.
Anyway, boy are there some interviews and things with me out there. I think I have done enough for the rest of the year over the course of the last two weeks. But for those interested,
here is one at Librarian Beat
and there is also a
big one at Culture Magazine
. Both these interviewers were extremely nice! There is also a thing out in MacLean's soon that I have not seen.
I have been asked about comic conventions and where I am going, I can tell you that right now this is what it looks like:
March 28
UK Comix thing
April 25-27
Graphic Narrative festival at Washington College
(they have no actual website for this)
May 9-10
TCAF
June 6-7
MoCCA
(if we can get a table, we are on a waiting list)
Comments {94}