Trekka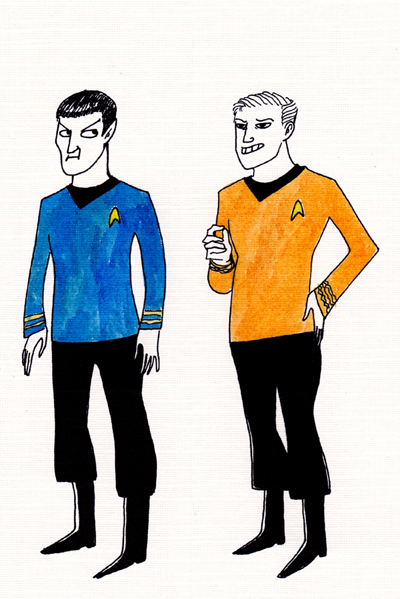 Oh dang, look who got coloured inks to play with
Here is the reader challenge: What planet are Kirk and Spock on, and what are they saying?
Big shout out to my bros Ryan and Jeremy, I knew nothing of Star Trek only a few months ago but with the movie coming up it was agreed that was a
serious problem
and so I have been receiving rigorous training! For the record, my favorite movies are the ones that end with everyone high fiving and being best buds! That is how all movies should end!
Ryan suggested a particularly great picture idea for Star Trek, it may be
forthcoming.
Edit! How Jughead-and-Archie are these guys!
:O
Comments {116}